This add-on adds more than 500 Furniture to the game, It also adds a simple Comes Alive. There is everything from kitchen utensils and bathroom equipment to things like a stove, shower products, and entertainment-related things like a pool table and gaming PC. It's a great addition if you want more options for decorating your home.
How does it work?

All the furniture is solid 3d blocks, so you can easily rotate the furniture in any direction you want. Some furniture, like chairs and sofas, also has some functionality so that you can sit on them. Currently, all furniture can be crafted in the new Furnicraft Bench.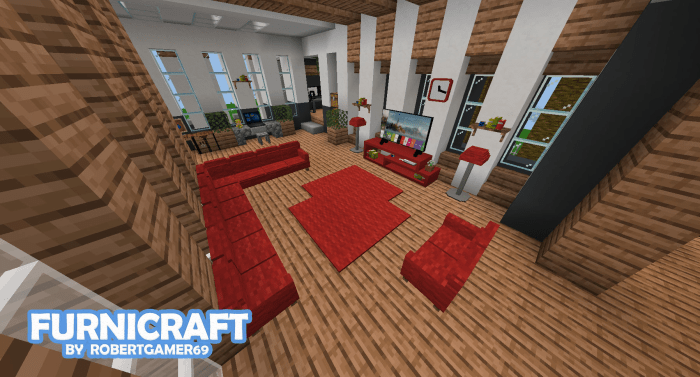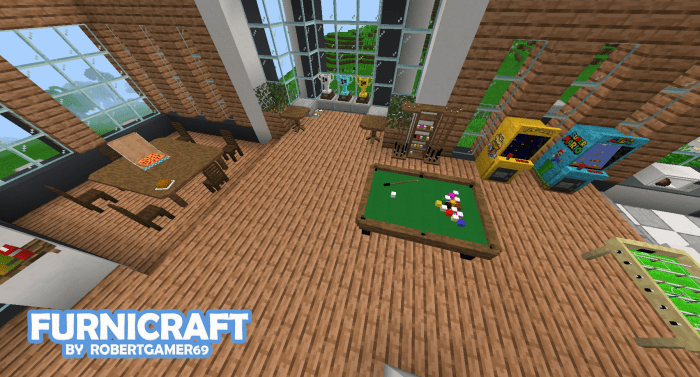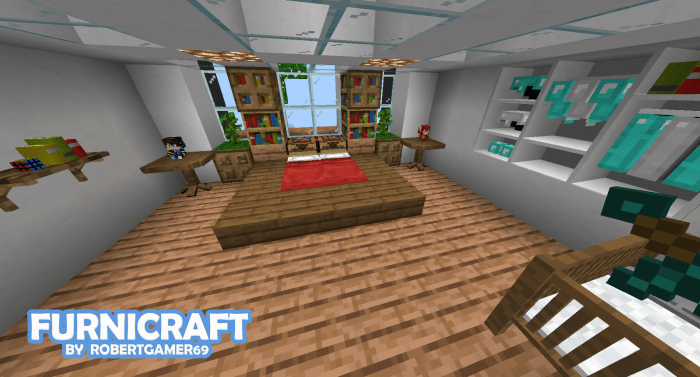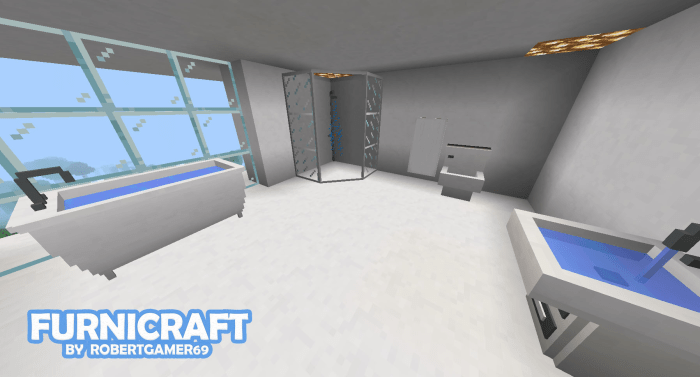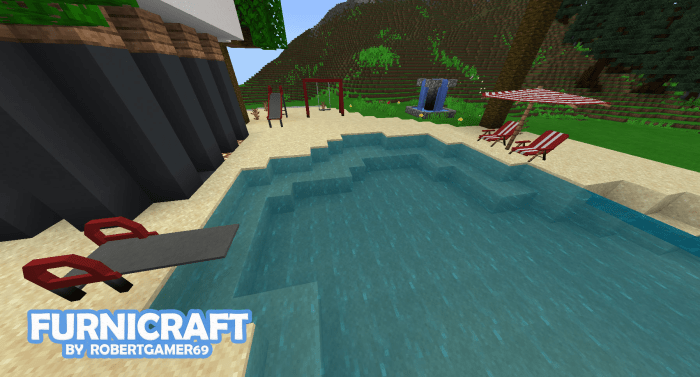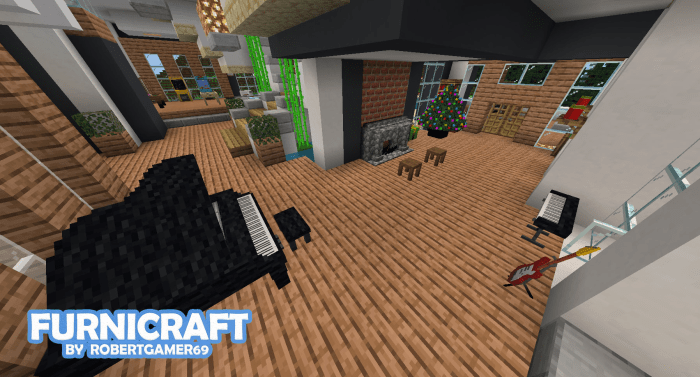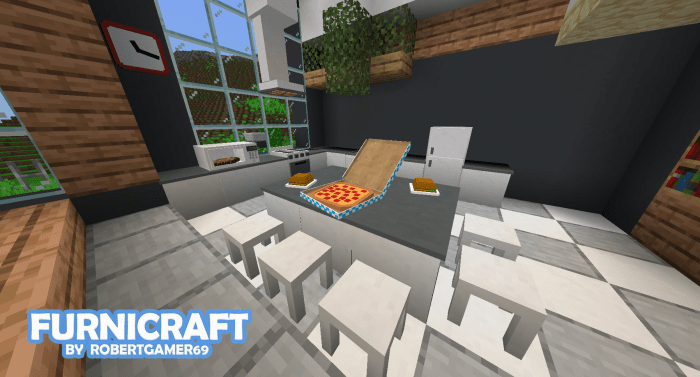 Furniture
Here is a small list of the furniture included with this add-on.

-Swing
-Slippery
-Trampoline for the pool
-Christmas tree
-PC Gamer
-Piano
-Park bench
-Water source
-Satanic ritual
-Pool table
-Soccer table
-Big bubble gum machine
-Little bubble gum machine
-Amusement machines
-Laptop
-Bathtub
-Sink
-Bathroom
-Watering can
-Fridge
-Stove
-Microwave
-Laundry
-Trophies
-Shelving and furniture
-Wardrove
-Beach chairs
-Umbrellas
-Customizable Armchairs
-Lamps
-Gamer Chairs
-Beds
-Chairs
-Customizable Tables
-Banks
-TV
-TV furniture
-Gifts
-Etc…
Tagged:
ADDONS
FURNITURE
FURNITURE MCPE