Real life animals addon for Minecraft PE 1.20.15
This addon adds real-life animals into Minecraft PE to diversify the in-game ecosystem. More than 100 different mobs will become a part of the game. Both their looks and behavior are done from scratch, creating a unique gameplay experience that cannot be achieved on the vanilla client. Instead of waiting for developers to add new mobs, do it yourself now using this mod.

Credits: ArathNidoGamer, GabrielCas29007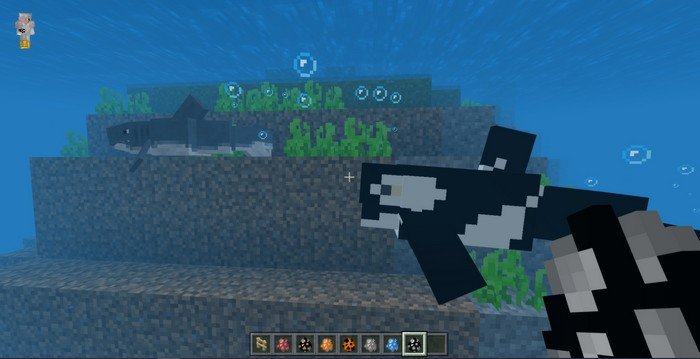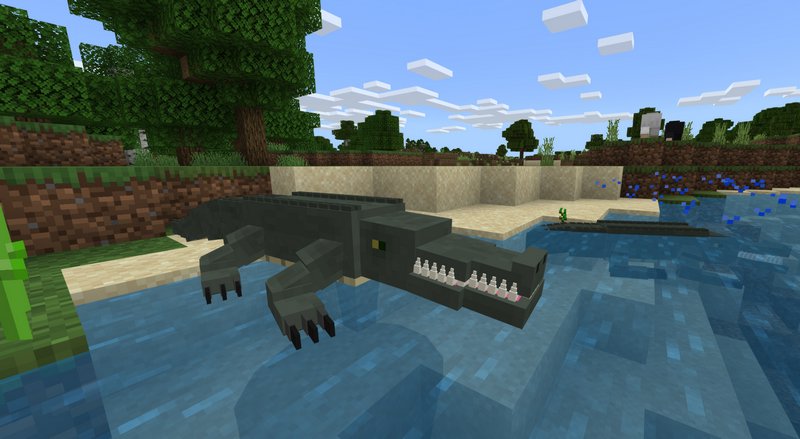 The addon does not replace any original mobs, so you can continue your journey as per usual. But I strongly recommend you to create a new world to make sure all animals are spawning correctly.
Each mob is assigned to the biome that fits his real natural habitat. So to actually meet every possible species, you'd have to travel through every biome in the game. In fact, it can become a perfect challenge to do. To take a picture of every animal from the addon, something like a Pokemon Snap. Whilst collecting shots, make sure to check out the cool, unique behavior each animal possesses.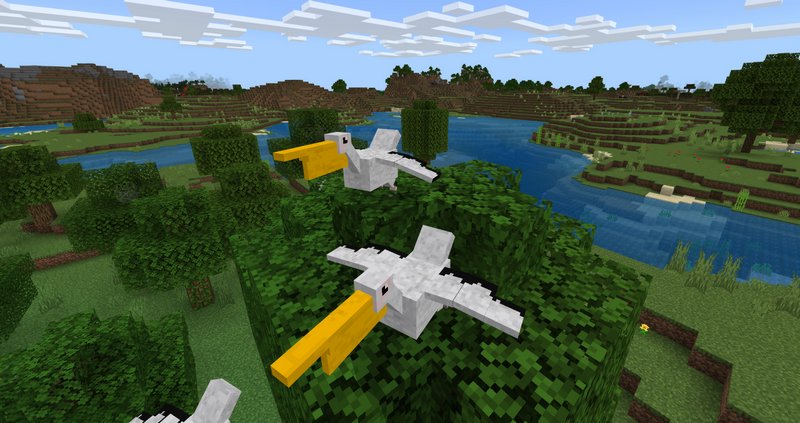 You can use Elephant, Ostrich, and Camel as a mount – by taming them first and equipping a saddle on them.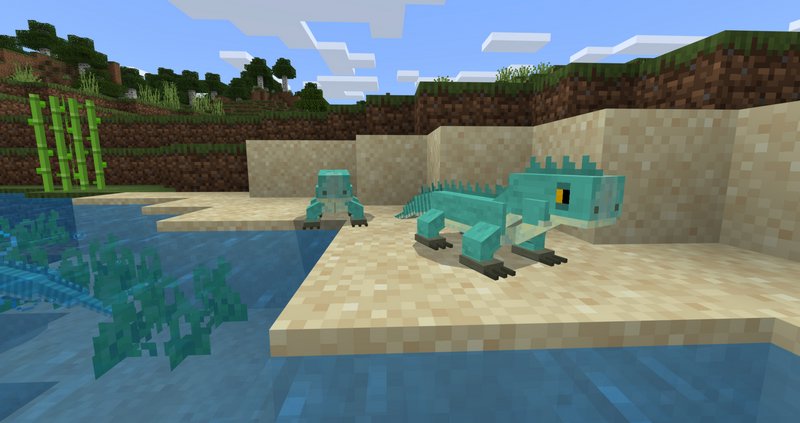 List of all animals and how to tame them:

Jellyfish – can be found in the sea, and cannot be tamed.
Moose – Carrot
Alpaca – Apple
Gazelle – Wheat
Tapir – Melon
Bongo – Wheat
Ostrich – tame using Potato, you need to put on a saddle to ride on it.
Axolot – Seagrass
Whale – Salmon
Beluga – Salmon
Bison – Hay block
Oryx – Wheat
Pink dolphin – Salmon
Calando – Beef
Camel – Wheat
Kangaroo – Carrot
Capybara – Apple
Beaver – Apple
Deer – Wheat
Koala – Bamboo
Owl – Rabbit
Crocodile – Beef
Gavial Crocodile – Beef
Dik-dik, wheat
Elephant – Cake
Squirrel – Sweet berries
Fenech – Sweet berries
Skunk – Egg
Giraffe – Carrot
Wildebeast – Wheat
Hyena – Bone
Hippopotamus – Apple
Alligator – Beef
Lion – Beef
Lioness – Beef
Lemur – Sweet berries
Lynx – Beef
Otter – Salmon
Giant whale – Salmon
Barn owl – Rabbit
Narwhal – Salmon
Jaguar – Beef
Red panda – Bamboo
Panther – Beef
Beach penguin
Sloth – Bamboo
Rhino – Hay block
Meerkat – Salmon
Anteater – Apple
Alligator Turtle
Tiger – Beef
White Tiger – Beef
Toucan – Melon seeds
Bear – Honeycomb
Zebra – Wheat
Liger – Beef
African Elephant – Cake
Whale shark
Komodo dragon
Okapi
Platypus
Urchin
Mouse
Frog
Shark
Vulture
Mole
Armadillo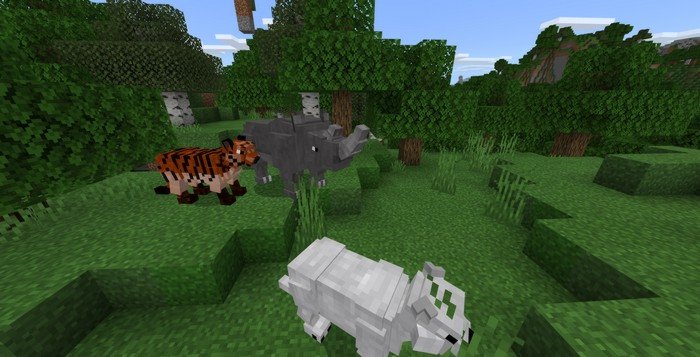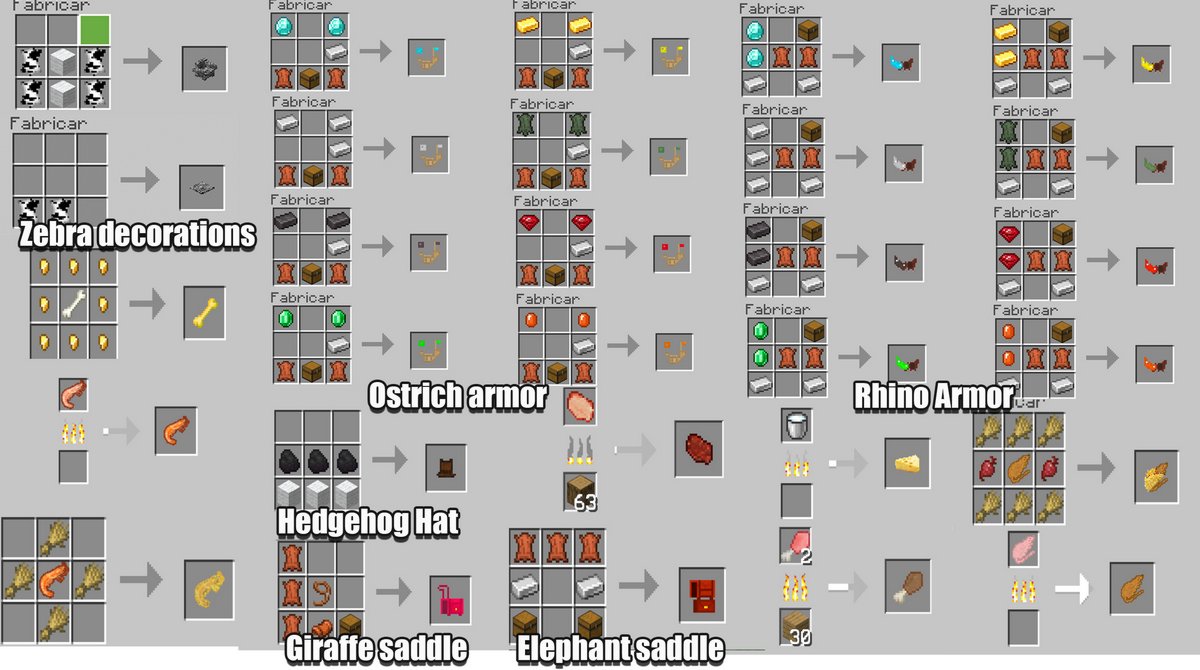 Video:

How to install addons:

Download the addon to your device
Find and open the .mcpack or .mcworld files that you download earlier
Click on it to start importing into Minecraft Pocket Edition
Open the game
Create new or edit an existing world
Scroll down to the Add-ons section and select the ones you want to apply
Make sure to enable "Experimental gameplay" in the settings
Edited: Today, 15:30
Reason: New animals added: Toucans, Pelicans, Ducks, Penguins, Kiwi, Flamingos
Tagged:
1.20.15
addon
animals
life
Minecraft
Real