Mineplex server for Minecraft PE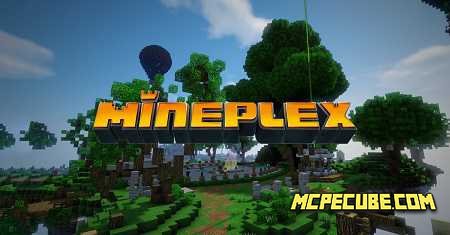 We present to your attention to another server, perhaps earlier you could already hear something about it or even already visit it, it is called Mineplex. Quite an interesting and generally tested server with a lot of interesting mini-games. This server is available only for Minecraft Pocket Edition!

Below you can see a small list of available commands:

What mini-games can you play on the Mineplex server?

In general, on the Mineplex server, players can play one of seven mini-games. Just choose the one you like. Below we will consider with you all 7 mini-games.

Mini-games:

1. Team battle

This is a game in which 4 teams will fight. The last surviving team will be the winner.

2. Survival

The well-known survival game where the main goal is to survive;

3. Escape

This is a game in which players must use their parkour skills;

4. The battle in the arena

This is a game in which you have to fight with a lot of hostile mobs that will attack. The battle will take place in the arena, your goal is to survive;

5. Battle in the sky

Battles between players who will fight in the sky. The game is available for both single-player and multiplayer;

6. The battle for turf

Two teams take part in the game. The main goal of which, is to kill their enemies from another team and get as many turf lines as possible. The team that collects more turf will be the winner;

7. Builders

In this game, you must show your skills in the construction of various structures. Each player will have only 5 minutes to build the structure, so hurry up and make as much effort as possible. The maximum allowed number of players is 12. At the end of the game, each player will be able to cast his vote for the structure he likes.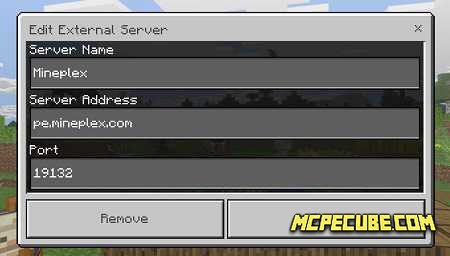 Port — 19132; IP- address — pe.mineplex.com
Tagged:
Minecraft
Mineplex
server