Minecraft 1.18 will be released on November 30, 2021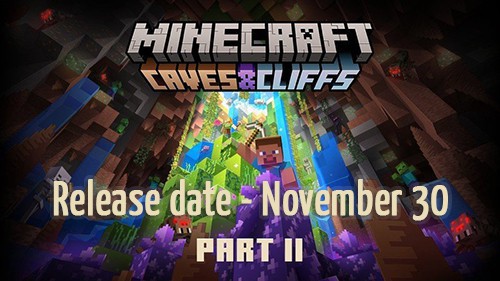 Guys, I know you've been waiting for the long-awaited Minecraft 1.18 "Caves and Cliffs. Part II", but soon, namely on November 30 this year, the developers of this game promised to release the second part of the release.

As we already know, Mojang Studios added new locations for players this time – biomes for research. The new version is dedicated to mountains and caves. Also among the innovations: the creators increased the height of the world, now the mountains will be very high, their snowy peaks will be higher than the clouds, while the caves will be very deep and dark.

There is no other news on the game yet. It is open to question if Archeology will be available in this update, but there are no exact answers yet. This feature will not be available at this stage.

Nevertheless, very soon we will be able to fully enjoy the great game and conquer new peaks and explore the depths of the caves. Great things await us!
Tagged:
Minecraft
November
released