Five Nights at Freddy's addon for Minecraft PE 1.20.12
Five Nights at Freddy's addon adds your favorite animatronics to Minecraft 1.20.12, and they will try to haunt you. They may seem peaceful at first but do not be deceived, animatronics will turn on you the moment you least expect. The only thing that would hint you their intentions is the red glow in their eyes signaling bad intentions.

Credits: ArathNidoGamer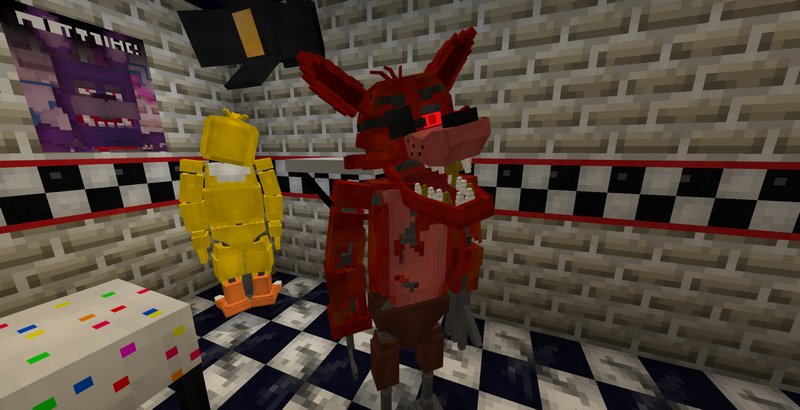 Engaging in fights with animatronics and defeating will be commending you Fazcoins. Coins cat be utilized to buy decorations from the security guard's office.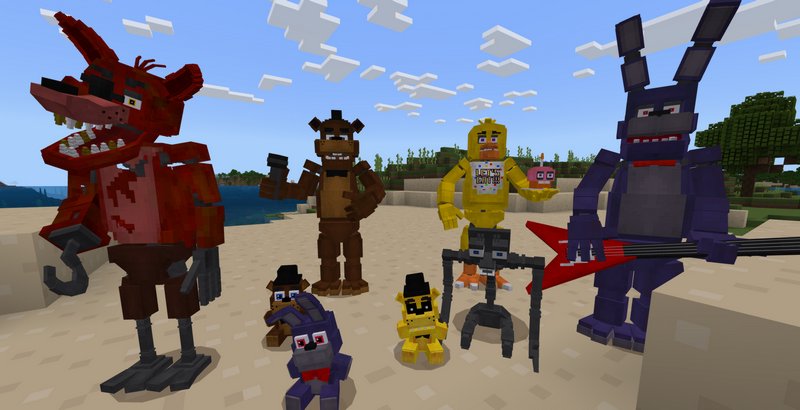 A bunch of utility items will be introduced to Minecraft, alongside thematic FNAF decorations.
Security cameras
Security cameras are a cornerstone of the FNAF franchise. Put a camera and use a chip on it, now you can put the chip into the second hand's slot to reach the camera. You can swap between different chips to look at different locations.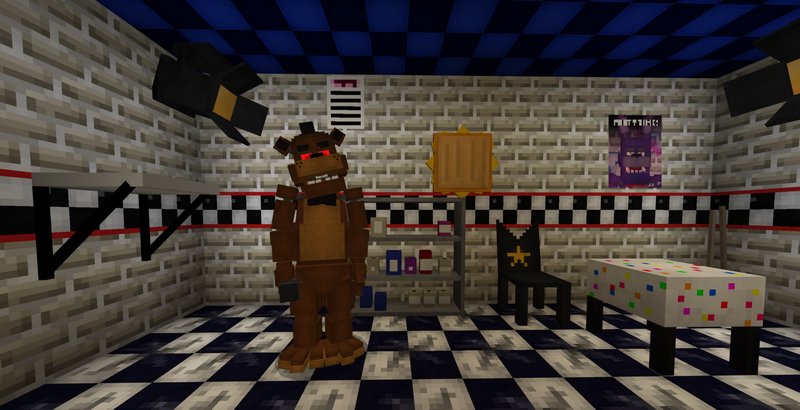 Electric doors and Lights
Electric doors and lights are extra handy items being added to MCPE. They can be manually activated using switches, just like in the original game.
How to install addons:

Download the addon straight from your device
Find and open the .mcpack or .mcworld files that you download earlier
Click it to import into Minecraft Pocket Edition
Open the game
Create a new world or edit an existing world
Scroll down to the Add-ons section and select the ones you want to apply
Edited: Today, 15:32
Tagged:
1.20.12
addon
Freddys
Minecraft
Nights