Download Minecraft PE 0.8.0 APK FREE for Android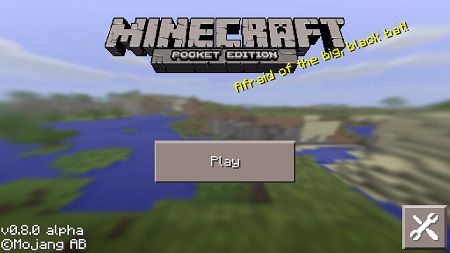 Play one of the first alpha versions of Minecraft PE 0.8.0 on your device and try the blocks that were available at that time, grow your garden and start a farm with animals.

Features of Minecraft PE 0.8.0

Users have been waiting for this update for a long time because it came out with completely new mechanics and features. A mob breeding system has been added, you can grow a garden and get resources for survival.

In addition, players received a varied number of building blocks and could now afford to build high-quality buildings from different materials.

In addition, the Mojang team has been working on improving textures and graphics for a better visualization of the game.

New blocks

Thanks to the new building blocks and decorative ones, you can create a great and cozy house.

Steve can design steps and stairs from birch, tropical and even coniferous trees. Available in different types of wood.

Inside the house, you can also decorate the decor beautifully, for example, lay carpets. They are available in many colors.

From the decor, a hay drain, a lantern, and a coal block are also available. the latter consists of 9 pieces of coal.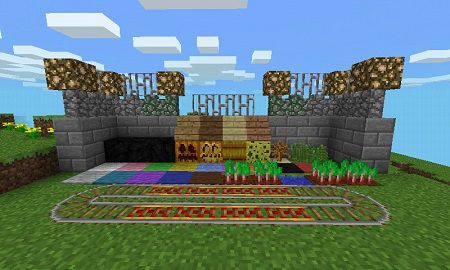 Animal breeding
At last, there was a system of animal breeding. Players can get cubs from adults. To do this, you need to feed the appropriate food.
This greatly simplified the survival of the players and added variety to the game. After all, now you do not need to go around the world to find a sheep and collect wool, or a cow to get skin. It is enough to create your own farm and get resources.
Gardening
With the new cropping system, Steve doesn't have to worry about food. For example, when planting one potato, you end up with 3-5 pcs. Dig up a vegetable garden with a hoe and plant seeds or vegetable tubers there. Use a bucket of water to water your garden beds to keep the plants growing.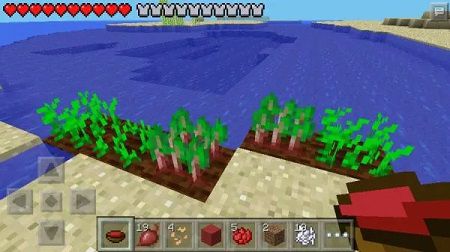 Tagged:
0.8.0
Android
APK
Download
free
Minecraft